National Chambal Sanctuary
Book Now
National Chambal Sanctuary Near to Agra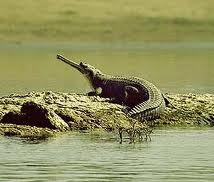 National Chambal Sanctuary is well known for the endangered Gangetic Dolphin. The National Chambal Sanctuary was established in 1979. Chambal Sanctuary is a division of one large region jointly managed by the governments of Uttar Pradesh, Madhya Pradesh and Rajasthan. It is located near to Agra – the city of Taj Mahal. The National Chambal Sanctuary is a four hundred kilometer long stretch of famous River Chambal and it is a one to six kilometer wide wrap of the narrow valley on River Chambal's both sides. The Chambal Ravines (height 200-500m) are the creation of hundred decades of soil attrition by the natural things like floods as well as rain waters. They create an unbelievable maze of interweaving mud faces, with humid arid scrub jungle flora, that offer protection for many birds, animals and reptiles.
Early Indian manuscripts tell River Chambal as Charmanyavati - creating from the blood of more than 1000 of cows slaughtered by an Aryan ruler Rantideva. Its 'unholy' beginning has surely facilitated the River Chambal stay alive and flourish intact and clean and today River Chambal is India's one of most unpolluted rivers.
Wildlife in National Chambal Sanctuary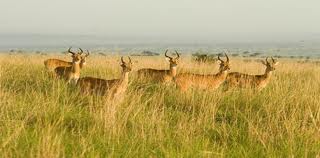 The National Chambal Sanctuary is few of the final existing homes of the Gangetic River Dolphin. It gives shelter to more than thousand Gharials and over three hundred Marsh Crocodiles. National Chambal Sanctuary is a home of 08 species of Turtles. In Chambal Sanctuary Smooth coated Otters also live. The Chambal Sanctuary has more than 316 species of migratory and resident birds and has got a status as few of the trustworthy bird destinations to watch the Indian Skimmer. The wildlife animals of National Chambal sanctuary are Chinkara, Sambar, Blue Bull, wolf and wild boar.
Activities in National Chambal Sanctuary
The visitors can take River Safari to watch the birds, reptiles and other mammals. They can also do the nature walk, which is ideal activity to spot the birds along with a guide. Also they can do the jeep safari, camel safari, cycling and horse safari.
Other nearby places
The very old temple compound of Bateshwar located on the banks of holy River Yamuna is just 10 KMS away. Fort Ater is just 02 KMS away and the tourists can visit Sarus Crane Conservation region which is about 30 KMS far.
How to reach
Air: Agra is 70 KMS and Delhi international airport is 270 KMS
Rail: Agra station is 70 KMS, Etawah 45 KMS
Road: Jaipur 320 KMS, Bharatpur 125 KMS, Mathura 120 KMS, Bah 03 KMS, Gwalior 145 KMS, Ranthambhore 370 KMS, Orchha 280 KMS, Kanpur 215 KMS, Lucknow 305 KMS