Vrindavan
Book Now
Vrindavan Near Agra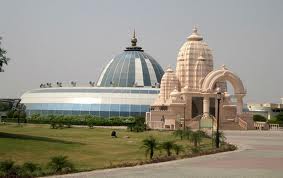 Vrindavan also known as Vraj is a town in the Mathura district of Uttar Pradesh, India. It is the site of an ancient forest which is the region where according to the Mahabharata, a grand Epic of Sanskrit literature dating back to the 3000BC, the deity Krishna spent his childhood days.
The town is about 10 km away from Mathura, the city of Lord Krishna's birthplace, near the Agra-Delhi highway. The town hosts hundreds of temples dedicated to the worship of Radha and Krishna and is considered sacred by a number of religious traditions such as Gaudiya Vaishnavism, Vaishnavism, and Hinduism in general.
History of Virdavan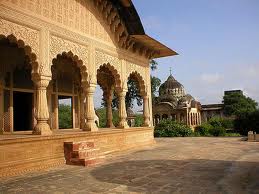 Vrindavan has an ancient past, associated with Hindu history, and is an important Hindu pilgrimage site. One of its oldest surviving temples is the Govinda Deo temple, built in 1590, with the town founded earlier in the same century.It is believed that the essence of Vrindavan was lost over time until the 16th century, when it was rediscovered by Chaitanya Mahaprabhu. In the year 1515, Chaitanya Mahaprabhu visited Vrindavana, with purpose of locating the lost holy places associated with Lord Sri Krishna's transcendent pastimes. Chaitanya wandered through the different sacred forests of Vrindavana in a spiritual trance of divine love. It was believed that by His divine spiritual power, He was able locate all the important places of Krishna's pastimes in and around Vrindavana.
In the last 250 years, the extensive forests of Vrindavan have been subjected to urbanization, first by local Rajas and in recent decades by apartment developers. The forest cover has been whittled away to only a few remaining spots, and the local wildlife, including peacocks, cows, monkeys and a variety of bird species has been eliminated or are close to it. A few peacocks and monkeys can be seen found but cows are now only found in the goshalas of the Major Ashrams of Vrindavan.
Attractions of Virndavan
Bihariji: The best-known temple in Vrindavan, home to a Krishna idol known as Thakur-ji. The idol's eyes are said to be so powerful that it is kept hidden from view behind a curtain, which is opened and closed every few minutes.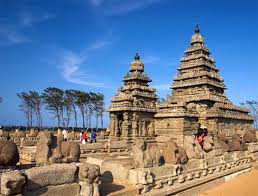 Govinda Dev Mandir: Built by Raja Sawai Man Singh of Jaipur in 1590, this squat, bulky temple reportedly had four stories lopped off during Aurangzeb's reign of terror. These days it's just infested by monkeys.
Jaigurudeo Temple: Also named "Naam Yog Sadhna Mandir". It resembles the Tajmahal, built with white marble. It is a unique temple in that you are prohibited from donating if you are a non-vegeterian.
Krishna Balaram Mandir: Better known as the ISKCON Temple. A major draw for Hare Krishna (ISKCON) pilgrims to India, and uniquely among Vrindavan's temples well equipped to deal with foreign visitors. Free breakfast and lunch are available. Great restaurant. Comfortable guesthouse on the Temple grounds.
Kesi Ghat: According to the legend, this is where Krishna killed the demon Kesi and then bathed to celebrate. Aarti (prayer lamps) are offered to the Yamuna here every evening.
Seva Kunj: Planted with countless tulsi (holy basil) trees, this is the garden where gopis dance for Krishna at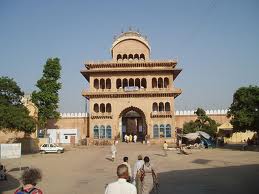 night, and where Krishna and his lover Radha spend the night locked in the Moti Mahal.
Rangji Mandir: The single largest temple in Vrindavan, built in 1851 in a South Indian style, complete with intricate seven-story gopuram (gateway) at the entrance. Inside is a 50-ft high wooden chariot, taken out yearly for festivals, and in the inner courtyard is the 50-ft high gold-plated pillar known as Dhwaja Stambha.
Radhavallabh Mandir: A very wellknown ancient temple of Vrindavan, founded by Shri Hith Harivansh Mahaprabhu, Sri Radhavallabh Lal's idol resemble Sri Radha and Sri Krishna to be embodied in it together- "One soul and two bodies".
Radharaman Mandir: In Seva Kunj, see the Deity of Radharaman that self-manifested from a Shalagrama Shila (sacred stone).
How to reach
Vrindavan is about 150 km south of Delhi. The nearest train station is Vrindavan's twin holy town Mathura, 12 km (20 min) away by rickshaw. A one-way ride from Vrindavan's train station will cost you Rs.100 upwards.
Vrindavan is about 50 km from Agra, which hosts the Taj Mahal. It lies on the tourist Golden Triangle of Delhi, Agra and Jaipur.